Civil society organizations ask Parliament to adopt the draft law on the NCO without essential changes
16.05.2018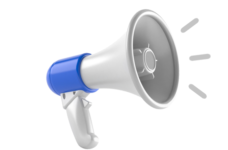 35 civil society organizations urge Parliament to adopt in final reading the draft law on Non-Commercial Organizations (NCOs) without accepting amendments that would conceptually change the draft law, in particular on issues related to the limitation of freedom of expression, the possibility of promoting public policies or to access external funds. A public appeal in this regard was sent to Parliament on May 16, 2018.
The work on the draft of the new law on non-commercial organizations began two years ago, in close collaboration with civil society representatives. The draft law was approved by the Government without amendment, and on May 3, 2018, was adopted in first reading by the Parliament.
The resulting document limits the authorities' possibility to exert pressure on NCOs and excludes existing prohibitions in the current law on the constitution of NCO by certain categories of persons. The project also shortens the registration deadline of the NCO, excludes the possibility of abusive refuses of registration and limits the possibility of unjustified forcible liquidation of the NCO. The document does not contain any limitations on the external financing of the NCO. Also, the project offers a wide discretion to the members of the NCO regarding the internal organization, the competencies of the governing bodies and the activity of the organization. The bill establishes the absolute prohibition for NCOs to support candidates in elections, but does not forbid the honest criticism of candidates and their platforms.
At the same time, the signatory organizations note that during the discussions held on May 3, 2018 in the Parliament plenary, the MPs had many objections to the draft law. In addition, from posts on some politicians' social networks, it appears that it might be proposed to modify the draft to limit the possibility of external financing of non-commercial organizations that promote public policies.
Civil society organizations urge Parliament to adopt the draft law on NCOs in final reading, and any proposal to amend the draft law to be promoted in a transparent manner and with the involvement of representatives of the non-governmental sector in discussions on the draft's preparation for adoption in second reading.
The full text of the appeal is available here.