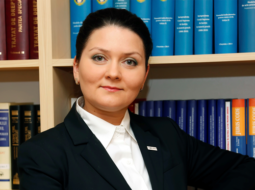 Mihaela CIBOTARU
Communication coordinator
+373 22 843 601 ext.108

mihaela.cibotaru@crjm.org
Holds the position of the communication coordinator since December 2013 and is responsible for ensuring effective external communication of the association, organization of public events and contributes to enhance the visibility of the organization.
Previously Mihaela served as communications focal point for UNFPA Moldova and as press officer of the Ministry of Health of the Republic of Moldova, where she was responsible for communication with the media. She started her career as reporter and worked for two news agencies from Moldova.
Mihaela graduated from the Faculty of Journalism and Communication Sciences of the State University of Moldova.
Mihaela is fluent in Romanian (native) and Russian, has a good knowledge of English.