Who are the integrity inspectors? How are they notified and what is the procedure for reviewing a referral?
19.12.2018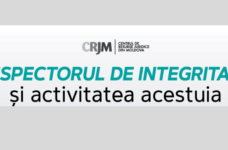 CRJM în colaborare cu Asociația ADEPT a elaborat un infografic care explică cine sunt inspectorii de integritate, cum sunt sesizați aceștia și care este procedura de examinare a unei sesizări.
Infograficul poate fi descărcat aici sau vizualizat mai jos.